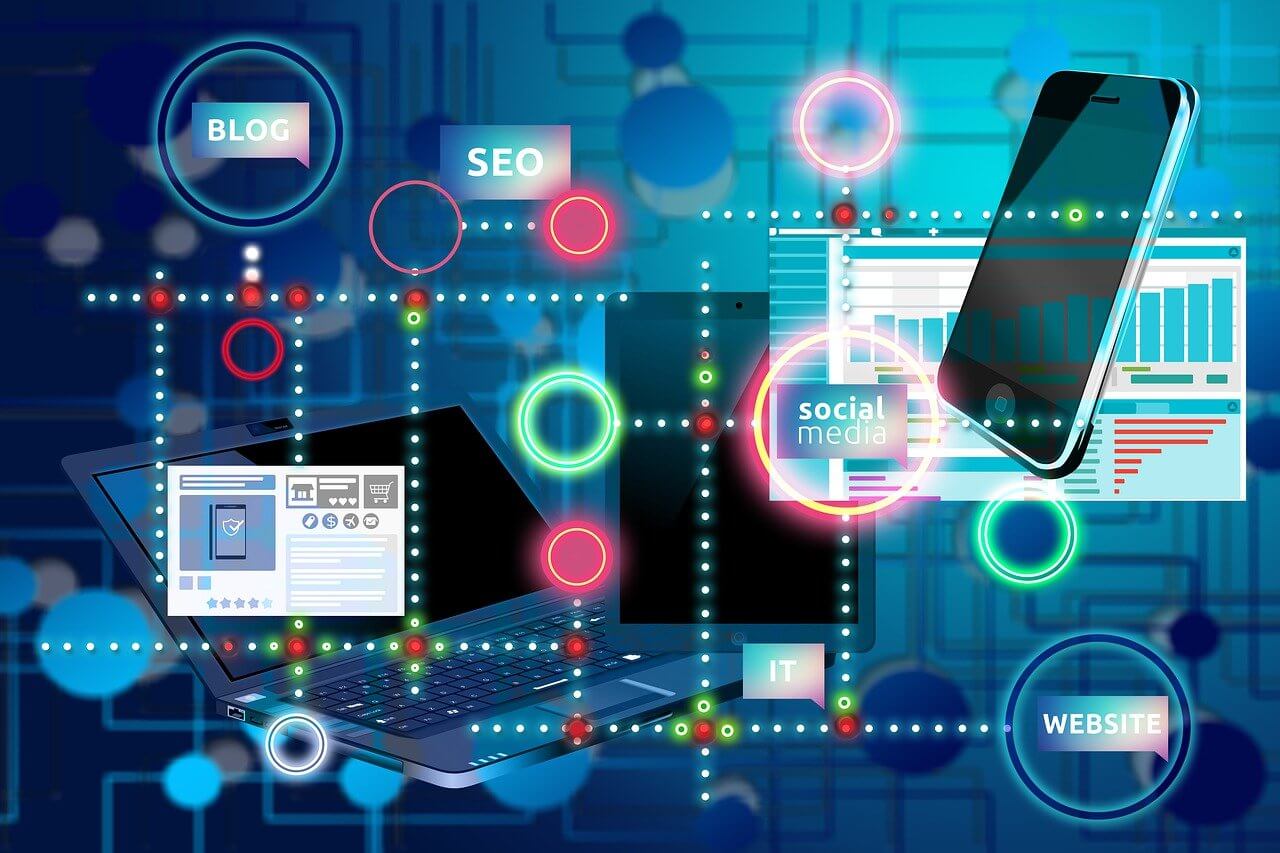 Do you need a website for your business? The short answer is yes. The long answer is also yes. In short, if you want people to call your business, visit your business, and to purchase from your business – your business needs to be online.
The question is therefore not if you need a website, but what form your internet presence is going to take. Although many of the options can be combined, small businesses have four types of sites they can use to establish their brand on the world wide web.

The Social Media Site
Most commonly found on Facebook, these pages can provide a very valuable way to reach customers. Essentially what happens is that the business can be found on a "page" that is linked to a parent account – usually the owner's. Information and updates about the business – including operating times and call­to­action buttons – can also be placed on the page.
Pros: Easy to setup, with no coding required. If you can "Facebook", you can do a Facebook business page.
Cons: While Facebook pages have come a long way, they are still "Facebook Pages". You can customize them to some extent, but they will always have a particular look about them. Also keep in mind that while social media is a great (indeed a required) place to network with present and potential clients, more and more social media sites are limiting the scope of interaction and sharing of content without paying ad fees.

The Brochure Website
Usually consisting of one page to just a few pages, these sites are designed to get your presence online quickly. When designed correctly, they present all the information Google and others search engines need in order to add your business website to their database.
Pros: Simple to setup and get started. Very few pages to manage. Can be done using coding that will result in very fast page loading times.
Cons: If not done properly, brochure pages can be hard to change, resulting in information that is out of date. Because most brochure sites use html coding and not a Content Management System, anything more than three or four pages becomes very unmanageable.

Content Management System (CMS)
These websites use a combination of different base programming languages and database systems to deliver content to the world wide web. Wordpress, Joomla, Drupal, and SquareSpace are commonly used, but there are literally dozens of programs available.
Pros: Usually content management systems allow for the updating of content – including images – to be made without knowing code. Because CMS websites are template based, they will look the same throughout your site, yet customized to your own particular needs.
Cons: While simple to manage on a day to day basis, CMS websites can be difficult to setup. They are also more vulnerable to security attacks if not kept up to date.
Ecommerce
If selling items or services online, your business needs an ecommerce site. These sites will allow you to figure out shipping, tax, keep inventory, and take payments. These types of sites can be as simple as a PayPal button next to an item to a complex Magento site housing thousands of products.
Pros: Will automate tax, shipping, and inventory management. Ecommerce sites also allow for quicker conversions of potential clients into customers.
Cons: Ecommerce sites can be very complex and costly to to setup. They also must be regularly updated and checked for security risks.
The right kind of website for your business will help increase your reach and help drive customer conversions. Contact Act242 today for a free evaluation of the type of site that is suited for your business.